Pedro López Sánchez has been appointed as the new Chair of AENOR's Technical Committee for Concrete Certification (CTC-079), taking over from Miguel Ángel Rodríguez-Torices, who had been leading the Committee since 2015.
This organization oversees all aspects of quality certification necessary for ready-mixed concrete plants to obtain the AENOR N Mark. Currently, over 70 certificates have been awarded to these plants for various types of structural concrete.
The AENOR N Mark is the most commonly used quality mark among concrete manufacturers in Spain and is officially recognized by the Ministry of Transport for compliance with the Structural Concrete Instruction (EHE-08). It is currently in the process of being designated as an Officially Recognized Quality Distinctive in accordance with the regulations outlined in the current Structural Code.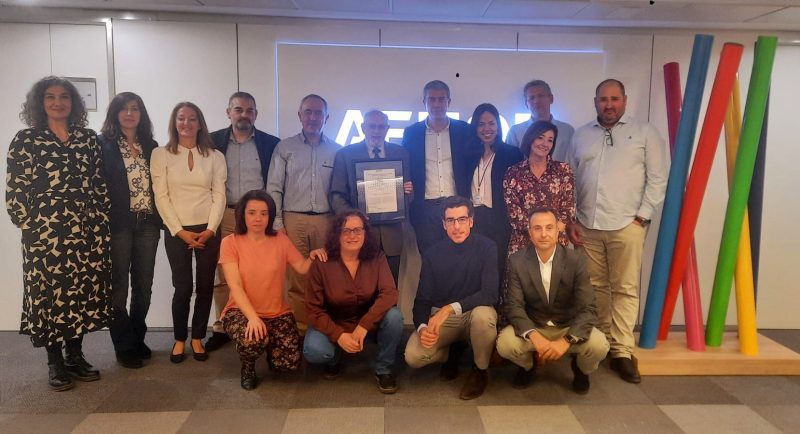 In compliance with AENOR regulations, Pedro López Sánchez, INTEMAC's representative in the CTC-079, was elected as the new Chair of the Committee during a plenary meeting held on March 24th.
Pedro López Sánchez holds a Doctorate in Chemical Sciences and is the Director of the Central Laboratory of the Technical Institute of Materials and Construction (INTEMAC). With over 35 years of experience in studies and testing related to the performance, quality, and pathology of concrete, he has prepared expert and technical reports on pathology and repair, diagnostic reports, and evaluations of concrete durability, reinforcement corrosion, and structure sustainability. He has also conducted theoretical and experimental studies to design and measure special types of concrete and has extensive experience in R&D&I projects.
For over 30 years, he has collaborated in the development and support of testing standards for construction products and has systematically participated in numerous UNE standardization technical committees and AENOR certification technical committees. Additionally, he has contributed to various technical groups of the European Committee for Standardization (CEN), the Technical Committee for Concrete Dams (SPANCOLD), and various working groups to support government agencies, such as those formed for the development of the Structural Concrete Instruction (EHE-08), the Structural Code (2021), and the Cement Instruction RC-16.