As one of our main axes of management, innovation keeps our knowledge-based services at the forefront of technology. We foster innovation through R&D, participating in numerous projects, often partnering with clients, Universities and Technological and Research Institutions, while our dedicated R&D Committee motivates, monitors and informs.
self-financed ongoing projects
TYPSA aims to be an international benchmark for innovative solutions in the fields of civil engineering, buildings, renewable energy, and the environment.
This vision is the origin of the practical nature of TYPSA's efforts in innovation; of its commitment to a focus on solutions that improve societies through the quality of their cities, infrastructure, buildings and natural environment.
To this end, TYPSA can count on the exceptional capacity of its people, its track record in applied innovation, the contribution of specialized subsidiaries, the support of its technology-oriented departments, its consolidated innovation management system, and the commitment to make all these pillars of innovation grow. TYPSA recognizes that digitalization and new data-related technologies, combined with technical know-how, play a central role in all its markets.
GOING DIGITAL AND THE COLLABORATIVE WORKING ENVIRONMENT

EINFRAZERODT
Improvement of automation and standardization for the creation of the "zero model" as a starting point for infrastructure projects.

SERAPIS
New strategies for common data environments and intangible assets repository, improvement of collaboration capabilities and BIM knowledge management.

BE-PYTHON and AP-MI-·3CD
New automation of BIM design processes in building and infrastructure models.

CRC-HOLOBUILDER
Collaboration between the teams from Spain and Canada to expand technological capabilities in construction supervision, conducting a testbed on technologies for 360 image capture, data management, and utilization.

REACTIVE
Virtual reality project for the Pediatric Intensive Care Unit at the La Paz Children's Hospital in Madrid, Spain. Through the TYPSA Foundation collaboration, this project has been launched with the aim of applying immersive experiences using virtual reality technology for the motor rehabilitation of hospitalized children.
SUSTAINABILITY OF BUILDINGS, INFRASTRUCTURES, AND CITIES

PVGRAdTM-2
The new generation of the photovoltaic solar plant design programme by TYPSA Group, PVGRAdTM. A BIM tool has been transformed into a true digital twin, enhancing its current powerful functionalities and adding new ones. Patent number 11,301,790 has been obtained in the USA for the Cost Optimization Device for utility-scale photovoltaic power plants, and the PVGRAdTM brand and associated logo have been protected.

FLOATYP-WAVE
Application of Computational Fluid Dynamics (CFD) models to the design of marine renewable energy production facilities (wave, tidal, offshore wind), solving complex fluid structure interaction problems through physical-mathematical modeling.

INFRARISK
A platform for risk analysis and decision support for investment and life cycle planning of infrastructures. A digital solution for risk analysis and resilience in critical infrastructures, using an innovative methodology.

SOSTR
Sustainable design of structures. A new methodology for analysing the sustainability of different structural typologies (bridges, buildings, tunnels), aimed at meeting the requirements of the international Envision certification.

CIRSOS
Sustainable foundations for wind turbines. New methodologies for 4D sustainable analysis throughout the entire life cycle, considering potential social, economic, and environmental impacts, as well as a multicriteria analysis that provides a sustainability indicator. Developed under an industrial doctoral agreement with the Universidad Politécnica de Valencia (pending).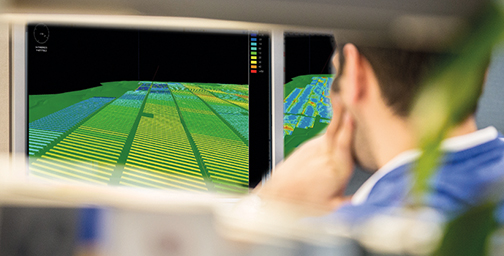 CONSULTING, ENGINEERING AND ARCHITECTURAL EXCELLENCE

ENHANCINGFRC
Optimization of the design of fibre-reinforced concrete elements in tunnels and underground works. Project developed under an industrial doctoral agreement with the Universitat Politècnica de Catalunya.

py-PLAXIS y py-PERÚ
Optimization tools for the mass management of files, seismic analysis, and geotechnicalgeological numerical model management. Developed in collaboration between teams from Spain and Peru.

PARACUS
Parametrization of recurrent structures. Application to the design and structural analysis of sound barriers and embedded frames.

ACOM-SR
Advanced constitutive models for soils and rocks. New technical guidelines and automations for their application.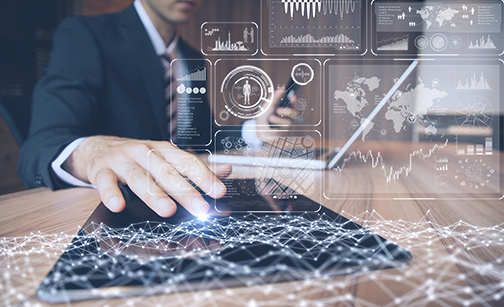 Alongside our own innovation, we place strategic value on induced innovation, which we carry out to provide imaginative, cutting-edge technological solutions that meet the needs of our clients.

TYPSA-RL
New solutions for underground works and tunnels and decarbonization of transportation. The common technological objective has been to advance the transition towards a net-zero carbon economy through excellent engineering for the design of transportation infrastructure. Some of the challenges faced have included:
Improvements for the use of BIM technologies under collaborative environments.
Compliance with complex functional requirements, such as a service life of 120 years, a speed of 400 km/h, station depths exceeding 100 m, and others.
Incorporation of advanced technologies and tools to support design.