ONE OF OUR MANAGEMENT'S CORE VALUES. We base our services on knowledge and prioritise being at the forefront at all times
New project proposals approved
SUSTAINABLE AND RESILIENT CITIES AND INFRASTRUCTURE

SUSTAINABILITY-TY
Sustainability capacity-building. A new incentive to fine-tune the incorporation of cross-cutting sustainability aspects in all areas of work.

NUMSIMHUMOS
CFD tools for smoke analysis. Computational fluid mechanics (CFD) tools for smoke and fire management in large confined spaces such as atria, stations and tunnels, for more resilient designs.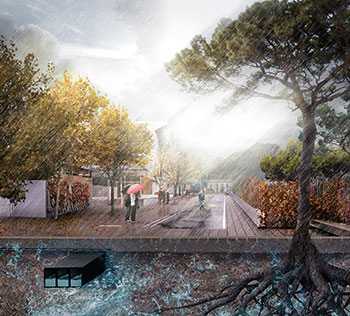 Ceramic Paving to achieve Sustainable Urban Drainage Systems. Waste products from the Castellón ceramics industry have been used to create permeable pavements that facilitate street drainage.
An award-winning project recognised by the European Union as an example of an innovatory strategy to improve urban climate change resilience.
DIGITAL TRANSFORMATION AND COLLABORATIVE ENVIRONMENT

TYPSA-BIM-PM 2020
Our proprietary support platform for project and construction management. Approval of an ambitious improvement plan with new features and capabilities for use from mobile devices.

LODSTY
TYPSA Catalogue of Level of Development (LOD) data sheets for structural elements. Precise BIM project scope definition, containing the main structural elements of buildings, roads, railways, metros and civil works in general. This project facilitates project coordination and helps to avoid the risk of misunderstanding in a contractual relationship.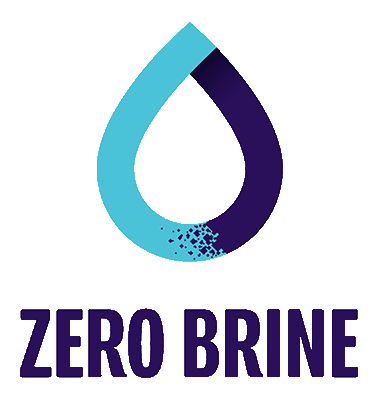 Zero-Brine
A circular economy approach for the recovery of resources from brine generated by process industries. Design of a pilot plant for the treatment of silica effluents at an Industrias Quimicas del Ebro (IQE) chemical plant in Zaragoza. The aim is to achieve zero-liquid discharge by extracting water and valuable inorganic compounds that can be used in other industries. Project funded by the European Union's H2020 research and innovation programme and developed in collaboration with 21 partners from 10 countries.

sOLIEVA
Sustainable treatment of wastewater from the table olive industry. The project aims to demonstrate the feasibility of a treatment technology for the wastewater from table olive production, for the recovery and reuse of polyphenols, high-value organic compounds used in the food and pharmaceutical industries.
CONSULTING, ENGINEERING AND ARCHITECTURAL EXCELLENCE

CFD-CONFORT
CFD algorithms for HVAC studies. Design and application of a working methodology for advanced computational fluid simulation (CFD) for air conditioning (thermal comfort) and ventilation (integration in civil works).

LEAN-TYPSA
A production management model to achieve maximum value with the least resources. Collection of experiences to review and improve TYPSA's main system procedures for a LEAN growth strategy.

HYPERLOOP-CIVIL
Very high-speed transit systems. Conceptual study of sidings, or exits from the mainline, for Hyperloop transport system operation, in collaboration with Zeleros, to move forward in the design of the civil works components of the project.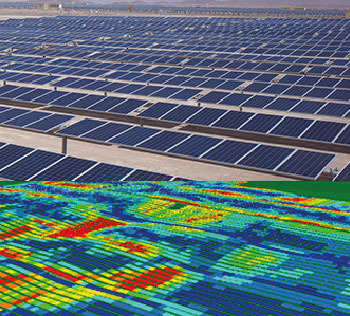 A 3D simulation software for solar plant optimisation.
Software for the design of ground-based photovoltaic solar power systems. The algorithm developed is based on cost function optimisation.
METIS Center 2019 Sustainable Infrastructure Award from Arizona State University. Developed by our North American subsidiary Aztec.