Coinciding with the 110th anniversary of the Federation, the annual infrastructure conference was held in Singapore in September under the theme "Infrastructure: there´s no time to lose:  Sustainable global (and local) strategies to build a better world). The conference attracted about 300 people, including representatives of large international companies such as AECOM, HDR, Arup, Aurecon, Ramboll, Arcadis, COWI, Egis, Artelia and TYPSA. 
It is worth remembering that our president and CEO, Pablo Bueno, was appointed president of FIDIC 10 years ago, coinciding with the centenary of the Federation and, during the conference, they dedicated a few words of gratitude for his collaboration with FIDIC all these years. Inés Ferguson, as president of EFCA, highlighted the importance of FIDIC as a global representative of engineering consulting and its ability to integrate the differences between the different regions, and at the same time devote more attention to countries requiring greater momentum in the sector.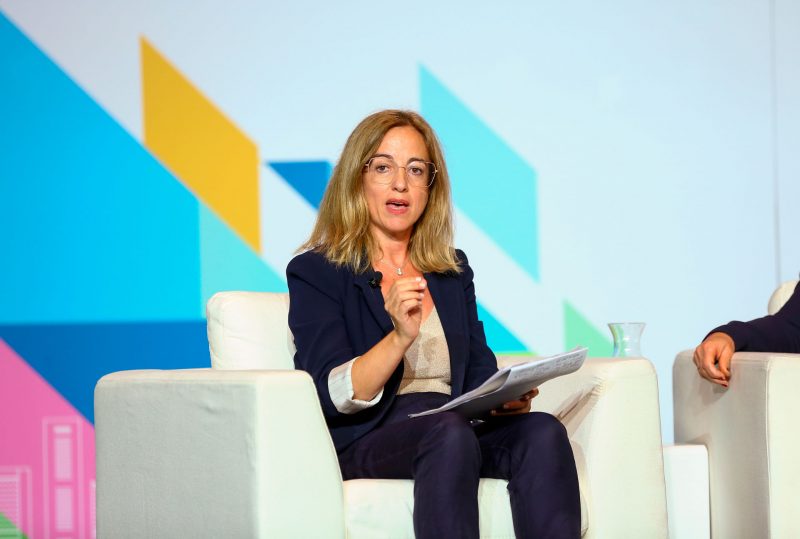 Over two intense days, sessions were held on leadership in times of change, investment decision-making, how to exercise political influence, the introduction of sustainability criteria in tenders and collaboration between stakeholders involved in infrastructure development. Climate change played a major role on the conference agenda, with flagship projects and the three guides that FIDIC has developed to contribute to decarbonisation being presented.  
The results of the collaboration with WWF for the creation of positive impacts on nature ("PlayBook on Nature") were also presented. Positive Infrastructure Development). During the session on sustainable tendering, the changes introduced by the World Bank to award construction contracts with sustainability criteria and the guidance developed by EFCA and EIC (Federation of European International Contractors) for the same purpose were presented. 
TYPSA had a prominent presence, participating with panellists in two of the sessions. Pablo Bueno participated on the panel on leadership in the infrastructure revolution and highlighted the importance of having an independent engineering firm that manages the different parties involved in complex projects and that ensures that the objectives and results are aligned with community interests.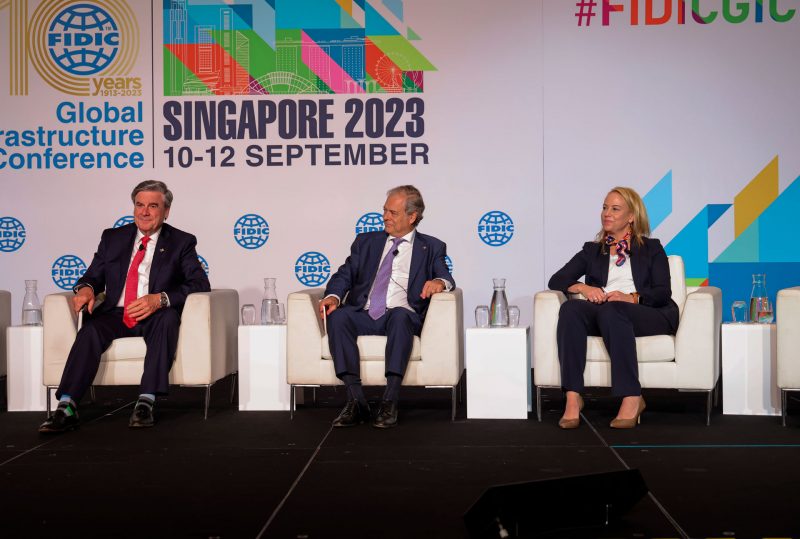 Inés Ferguson participated on the panel on how to influence politicians to invest in infrastructure. She pointed out that the green and digital transformation of the economy requires a large investment in engineering services and that politicians rely increasingly on scientific criteria for the development of norms and standards, thus obliging them to collaborate more closely with our sector. 
During the General Assembly that preceded the conference, Catherine Karakatsanis was appointed new president of FIDIC, being the first woman to occupy this position. We wish her every success in this role and, from TYPSA, we extend our most sincere support and collaboration.