TYPSA is pioneer in integrating cutting-edge technologies into its solutions, from the application of advanced simulation models to the implementation of real-time data analytic platforms. In this context, the conventional limits of engineering are redefined by cleverly merging traditional experience with the enormous possibilities of digital. With a customer-centric approach, the Group's companies continue to exceed expectations by delivering personalised digital services that empower value engineering, optimise decision-making, improve operational efficiency, creating a lasting impact on infrastructure projects around the world. 
The TYPSA Group is constantly growing through innovation. Through commitment to introduce cutting-edge technologies, the Group is driving the potential of BIM, Virtual Reality and digital twins across the entire building and infrastructure life cycle, adopting a circular economy approach and developing asset management platforms with the combination of constantly innovating technologies such as IoT, Digital Twins and BIM. 
Within the framework of this digital transformation, TYPSA is in the process of fully sensorising the Madrid headquarters, with the installation of smart parking nodes to identify the occupation of parking spaces and optimize their management and maintenance, as well as incorporating new sensors in emergency lights, amongst others.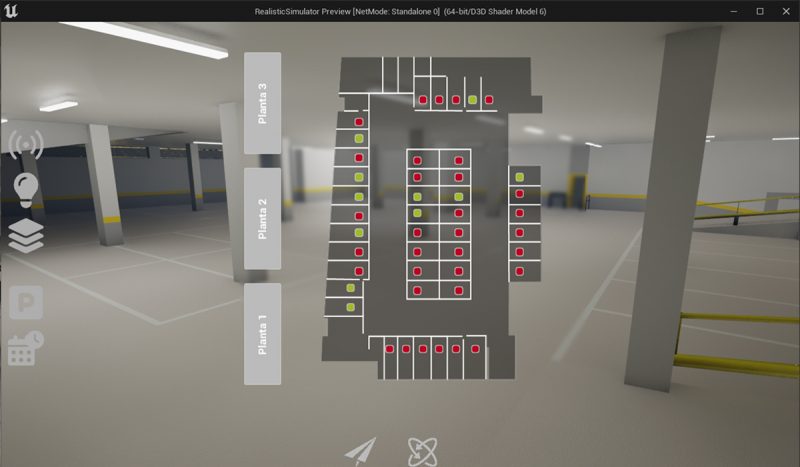 Standardisation in protocols, platform integration and, above all, the human knowledge behind each technological advance, place TYPSA at the forefront of digital evolution, standing out for its innovative approach and commitment to excellence in infrastructure, environment, and city solutions. The use of technologies such as BIM, data analytics and prediction, and IoT sensors are evidence of such leadership in adopting smart solutions that drive sustainability and efficiency in the sector.