TYPSA continues to support the strategic role of the International Commission on Large Dams (ICOLD) to set guidelines to ensure that dams and levees are designed, built, and operated safely and are environmentally sustainable and equitable in the middle of the energy transition and climate change. 
In this context TYPSA has taken part, with Madrid and Sweden professionals, in the 91st Annual Meeting of the International Commission on Large Dams (ICOLD) held in Gothenburg (Sweden) from June 10 to 15 organized by the Swedish National Committee on Large Dams (SwedCOLD). Manuel G. de Membrillera was part of the expert panel during the workshop on defect detection in embankment dams and shared some case studies concerning the detection of internal erosion and dam surveillance. This workshop was hosted by Sam Johansson from HydroResearch and Peter Viklander from Vattenfall, as part of the SwedCOLD events.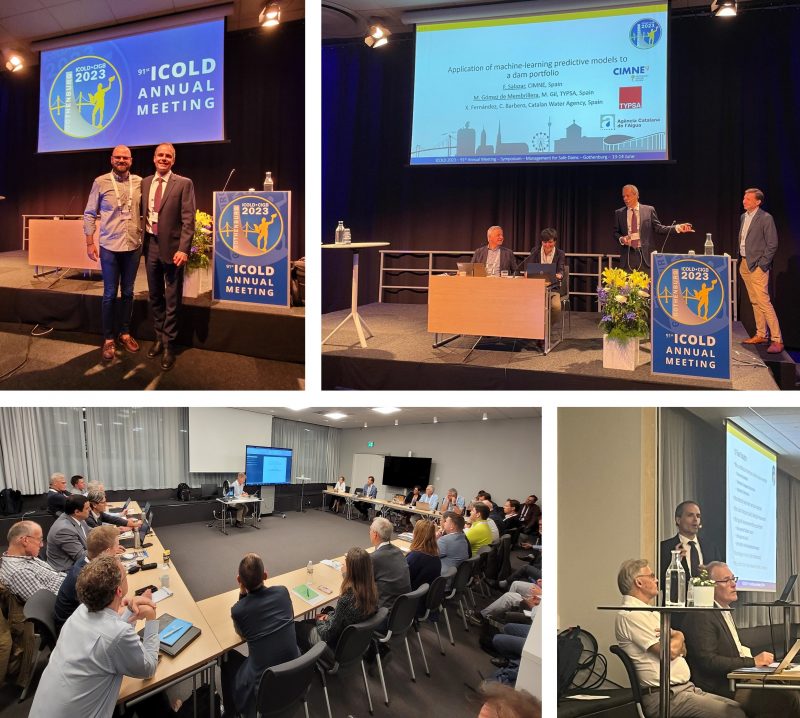 He also chaired the full-day meeting of the ICOLD Technical Committee on Dam Surveillance, where 58 people participated to share "lessons learned" and experiences on several topics such as fully-grouted piezometers, ambient vibration measurements (AVM), durability of sensors in automated monitoring systems, dam monitoring and surveillance at Itaipú Dam, InSAR for dam monitoring, several case studies by the US Army Corps of Engineers, PolSAR capabilities for seepage detection, seismic geophysical campaign capabilities, development of a technical bulletin on risk based monitoring of tailings dams, and a bulletin devoted to the surveillance of spillways.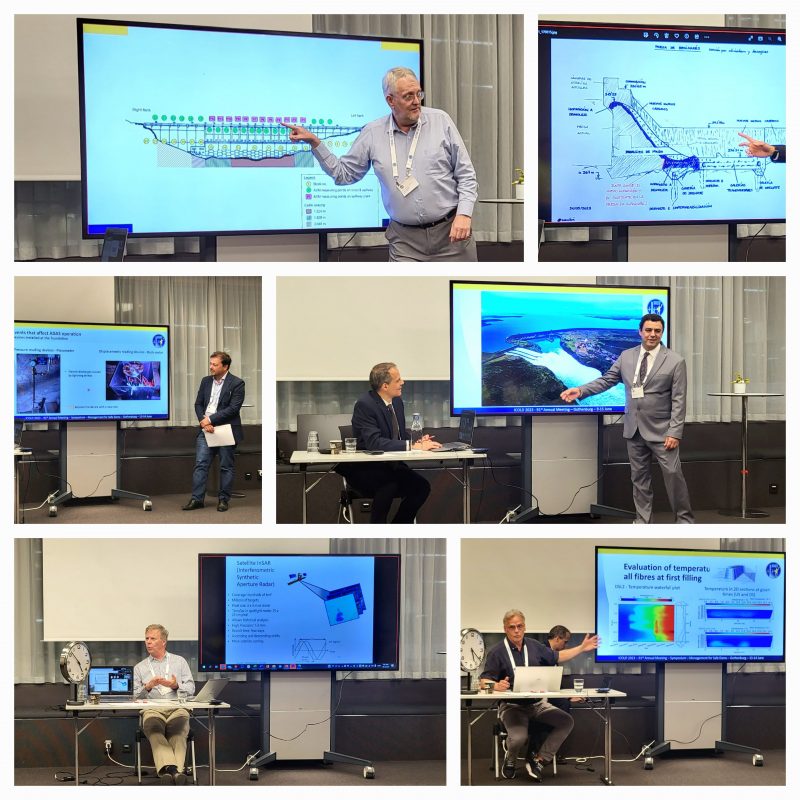 For the symposium themed Management for Safe Dams, our colleague from TYPSA AB, Francisco Ríos Bayona joined in, who took part along with CIMNE in a presentation of the application of Machine Learning predictive models for the Agència Catalana de l'Aigua dam portfolio, from a paper written by Fernando Salazar (CIMNE), Carlos Barbero and Xavier Fernández (ACA), plus Marc Gil and Manuel G. de Membrillera from TYPSA. The purpose of the symposium is to share information from case studies, technologies, and innovations to increase the safety of dams and levees along with their benefits.