TYPSA has been awarded in the 7th edition of the "nit de les infraestructures" for its work in construction supervision. The edition was held on June 13 at the Foment del Treball auditorium and was attended by TYPSA's Alex Masip, Regional Director of Catalonia and the Balearic Islands, Juan Carlos Martínez, Director of the Works Division, Alberto Salera, Tunnel Site Manager from 2015 to 2020, and Francisco Endrino, Tunnel Site Manager until the end of work in May 2022.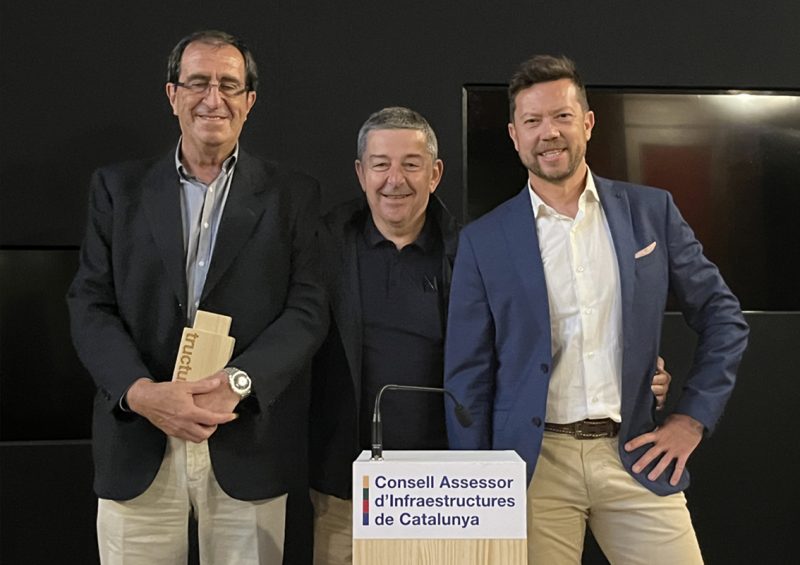 From

left

to

right

: Alberto Salera, Alex

Masip

and Francisco Endrino
The integration of an urban infrastructure, such as the Glorias tunnel, in a more sustainable way in the avant-garde and 21st century city to which Barcelona aspires, was recognised by the Jury.   
The ceremony, chaired by Joaquim Llansó, president of the Advisory Council of Infrastructures of Catalonia, was welcomed by Josep Sánchez Llibre, president of Foment. Raquel Sánchez, Minister of Transport, Mobility and Urban Agenda, Janet Sanz, Second Deputy Mayor of Barcelona City Council, and Ester Capella, Councilor of the Department of Territory of the Generalitat de Catalunya, also took part in the conclusion of the event.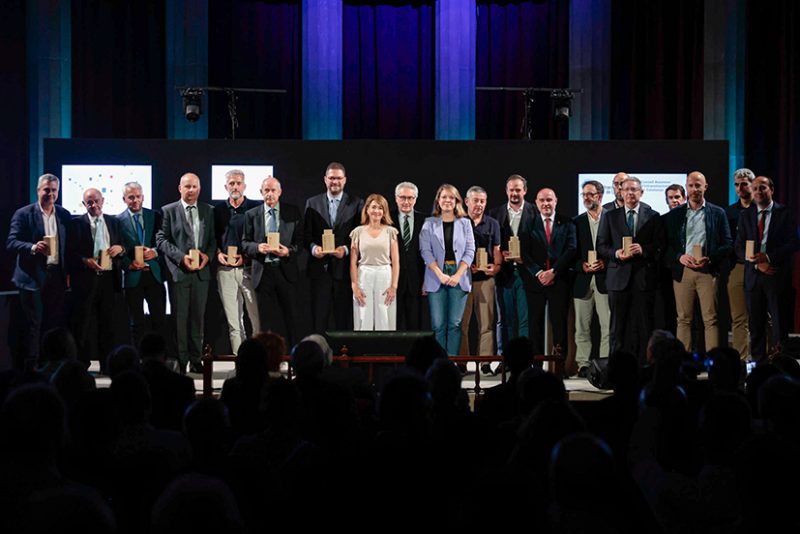 The Albert Vilalta Award for the Best Infrastructure 2022 recognises the different actors involved (Developer, Designer, Construction Management and Contractor), each corresponding to the different processes required for an infrastructure of this importance. In this seventh edition, the Construction Management Award went to the TYPSA – TEC – CUATRO S.A. Joint Venture.  
The tunnel is 957m long and consists of two independent tubes with unidirectional traffic. It consists of two sections: the first (between C. Castillejos and C. Badajoz) is 508m long and reaches a maximum depth of 25m below the level of the square. It passes under 4 existing tunnels: L1 of Metro and commuter lines R1, R2, R3/R4. The second section (between C. Badajoz and Rbla. del Poblenou) of 449m and with an average depth of 10m. 
The work required the construction of 60,000m² of diaphragm walls – some of them 54m deep in the centre of the square – and 25,000m² of concrete piles. During construction, 25,000m³ of groundwater had to be pumped daily. The latest technology in tunnel safety and control measures has been incorporated, with emergency exits separated by a distance of 200m and a new tunnel operator control system. The works have been carried out maintaining at all times 6 lanes of traffic on the Gran Vía and the circulation of the tramway. The total cost of this infrastructure has exceeded 100 million euros.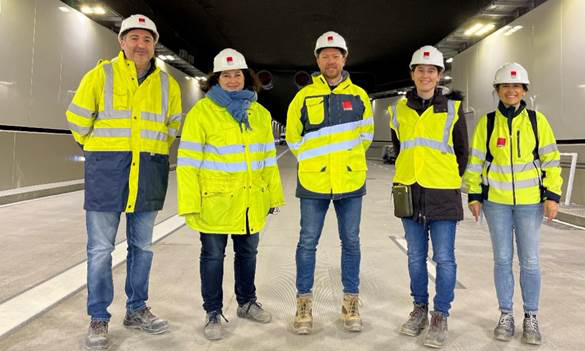 From
left
to
right
: Oscar Navalón, Marta Canalís, Francisco Endrino, Rosa Warlam y Laura Baró