In August, Pepe Calavera died.  A brilliant Civil Engineer, master of countless construction techniques and founder of INTEMAC, a TYPSA Group company. 
Pepe was a Civil Engineer, graduating in 1960, and earning his doctorate in 1969. In the early years of his professional life, he worked for various companies in the construction sector, developing a remarkable work ethic together with technical expertise.  This led him to simultaneously carry out multiple roles, including serving as technical director in Spain for the British company Mills, and for Tetracero.  Additionally, he held the position of director of the pre-fabrication department at Altos Hornos de Vizcaya, while also running a private design office between 1961 and 1967.   
During those initial years, his designs were outstanding, notably Fuente Dé cable car (Cantabria) which still holds the record in Europe as the cable car with the greatest distance between cable supports.  He also worked on several large-span metal spatial roofs, among which we can highlight that of the former Sports City of Real Madrid, executed in collaboration with Pablo Bueno, Honorary President of TYPSA, and which, at the time, was the largest flat roof ever built in the world.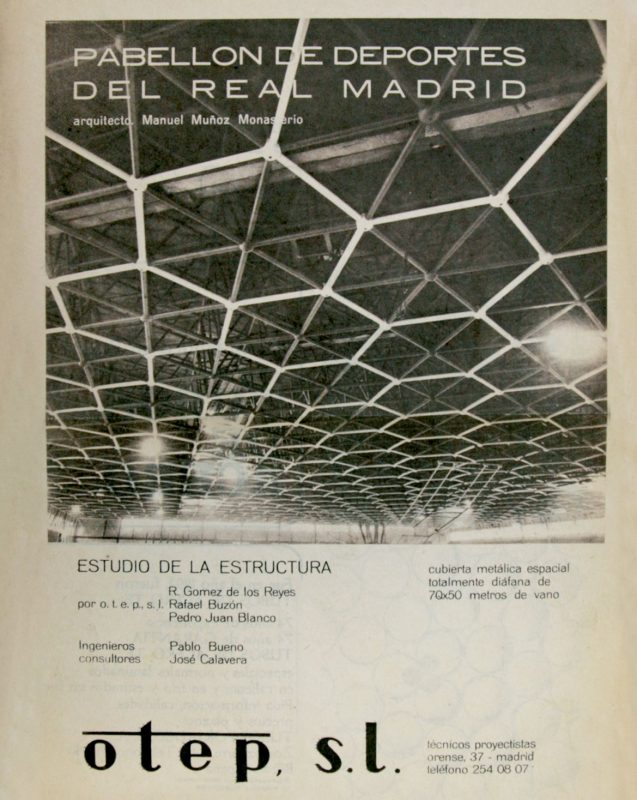 In 1967 he founded the Technical Institute of Materials and Construction (INTEMAC), pioneer in Europe in the field of quality control, and now integrated into the TYPSA Group. Although at first he continued to design, his prestige was soon associated with his work in quality control activities and in those related to building pathology. In this field, Pepe Calavera was a reputed expert having done remarkable work in the study and diagnosis of pathologies in large structures and facilities.  
His career was also closely linked to teaching: first at the School of Civil Engineers, at the University of Cantabria, and later as professor of Building and Prefabrication at the School of Civil Engineers of the Polytechnic University of Madrid.  
He published 16 books in Spain, and over 200 technical articles, both in Spain and abroad, which have been widely circulated, covering a range of topics. He also worked in support of scientific institutions to spread this knowledge. He was president of ACHE, president of innumerable working groups of the FIB, European Advisor for the International Council of Tall Buildings, and fellow of the American Concrete Institute, of ASCE and FIB.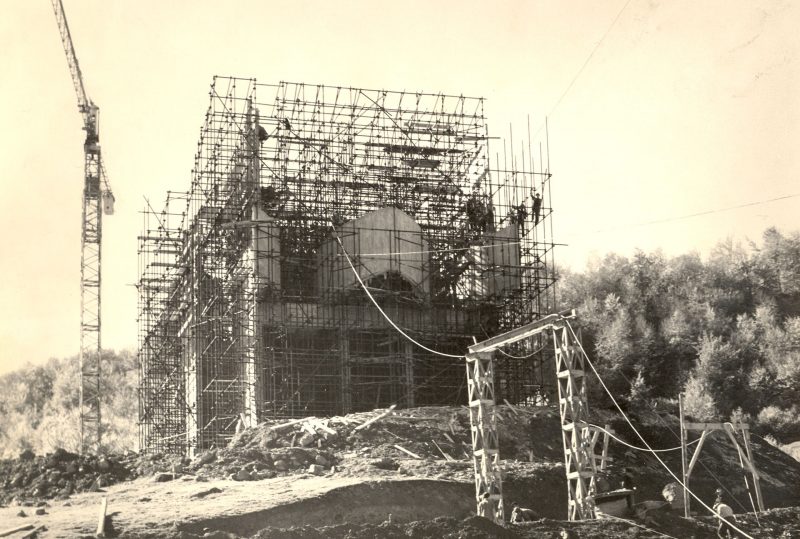 Fuente Dé cable car (Cantabria)
He was named Doctor Honoris Causa by the University of Cantabria and the Polytechnic University of Valencia, and has been awarded with a multitude of national and international awards. In 2014 he received the National Civil Engineering Award.